Why Outsource Commercial Cleaning?
Commercial Office Cleaning, Floor Polishing and Carpet Cleaning in Broward, Coral Gables FL, Coral Springs, Doral, Fort Lauderdale, Kendall, Miami and Surrounding Areas
If what you're doing doesn't make you money, it's costing you money.
Stop wasting money. Outsource your cleaning to Tri-County Cleaning Services.
The Advantages of Outsourcing
The budget battle is an ongoing struggle for every business. Outsourcing janitorial services helps you control cost and establish a budget (you know upfront exactly what your monthly and yearly cost will be), freeing up capital. Outsourcing janitorial services is a smart way to control costs, free valuable labor hours and maintain the professional appearance of your business.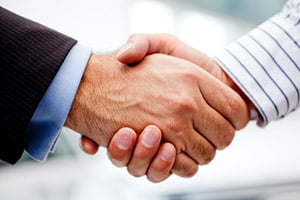 Here's why outsourcing is the cost-effective way to handle your cleaning needs:
Professional results require professional skills.
Schooling, vocational training and on-the-job experience: your company has invested to become a respected expert in your chosen field. Tri-County Cleaning Services has made the same investment to deliver a level of excellence in janitorial and cleaning services that cannot be duplicated by your employees. You'll know the value of professional service with Tri-County. You and your customers will see the results!
We don't call in sick.
By trusting Tri-County Cleaning Services with your commercial cleaning, janitorial service and other cleaning services you get all the advantages of adding a janitorial expert to your staff…without incurring all the expenses of an additional employee. There's no payroll tax, no benefits, no insurance or vacation pay and no 401-K contribution to make. We don't call in sick, ask for personal days or stop serving you so we can take vacations. We bring the cleaning supplies, chemicals, equipment and expertise.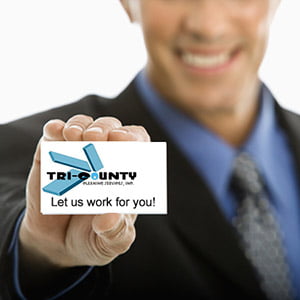 Don't waste valuable employee labor on cleaning.
Why waste skilled labor on cleaning? If your employees aren't performing functions that add value to your business it's costing you money. By outsourcing your janitorial work to Tri-County Cleaning Services you free your employees to work within their skill sets, utilizing their expertise to do what you hired them to do. By the way: Outsourcing your cleaning services is a great way to demonstrate to your employees how valuable their time is to you and your company.
We oversee everything so you don't have to.
With Tri-County Cleaning Services you have one dedicated account manager working to ensure your facility is being serviced according to the program and services put in place. By looking out for your interests we ensure you're always more than satisfied with the service we provide. You have a single go-to person so your concerns are resolved quickly and efficiently without fail.
Toll Free : (954) 710-8869
(Serving Miami-Dade, Broward and Palm Beach)
8362 Pines Blvd. #138
Pembroke Pines, FL 33024