Janitorial Cleaning Services, Commercial Office Cleaning in Boynton Beach
You have reached the right website if you need janitorial cleaning services in Boynton Beach, Florida. Our company stands alone as the most trusted provider of janitorial cleaning services in this area, and we have earned our reputation over a period of 25 years. We are family owned and operated, and we greatly value the relationships that we have established with local clients.
Boynton Beach is one of the most desirable cities in Palm Beach County, with beautiful oceanfront scenery, a vibrant economy, and great winter weather. It is a fantastic place to call home, and we know it well.
We provide janitorial cleaning services all over town, from the Route 441/Boynton Beach Boulevard section to Chapel Hill and everywhere in between. Simply put, for janitorial cleaning services in Boynton Beach, FL, Tri-County Cleaning Services is the only logical choice.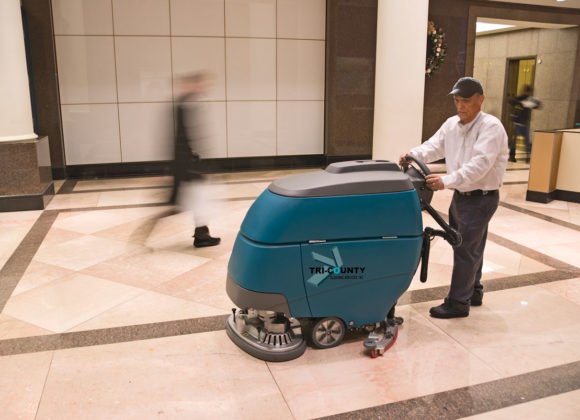 Janitorial Cleaning Services in Boynton Beach
There are a lot of retirees living in and around Palm Beach County, so there are many assisted living facilities. It takes a special brand of expertise to provide janitorial cleaning services for these communities, and we are certainly up to the task.
Our Boynton Beach, Florida janitorial cleaning services technicians sincerely care about the well-being of local seniors. We go the extra mile to provide them with fresh, uplifting, healthy surroundings. The residents appreciate the work that we do, and we consistently find that the assisted living facility managers that we interact with are pleasantly surprised by our rates.
Janitorial Company for Commercial Cleaning in Boynton Beach, FL
Another area of specialization for our company is car dealership cleaning. There are numerous automotive sales and service facilities in Boynton Beach, and janitorial cleaning services are a must for dealerships. We understand how to minimize the impact of our presence on the business environment, and we provide janitorial cleaning services whenever it is best for our clients.
Speaking of timing, we are very flexible, and we make no demands like many other Boynton Beach, Florida janitorial cleaning services. There are no long-term contracts to sign, and we custom craft a cleaning schedule that is ideal for you and your business.
Best Commercial Cleaning with Tri-County Cleaning Services Today!
You can speak with one of our knowledgeable Boynton Beach, Florida janitorial cleaning services consultants right now if you give us a call at 561-810-8521. There is also a contact form on this website that you can use if you would prefer to reach out through the Internet.
Toll Free : (954) 710-8869
(Serving Miami-Dade, Broward and Palm Beach)
8362 Pines Blvd. #138
Pembroke Pines, FL 33024