Commercial Office Cleaning and Janitorial Services in Boynton Beach, FL
If you are searching for a commercial office cleaning resource in Boynton Beach, Florida, you are definitely in the right place. We have been exceeding the expectations of local business people for years, and we have continually grown through repeat business and consistent referrals. When you engage our commercial office cleaning services, you can rest assured that you will get top quality results at a price that will fit neatly into your budget.
Commercial Cleaning for Businesses in Palm Beach County
Without question, this Palm Beach County city is a great place to live, work, and play. Oceanfront Park is recognized as one of the very best family beaches in the county, and it is a truly beautiful place to spend quality time with the people that you care about.
The town offers many benefits to its residents, and it has a vibrant business community. We are proud to serve locals, and we have made many friends in the area. From the Route 441/87th Place section to the Golf area and everywhere in between, you can rely on Tri-County Cleaning Services for effective and affordable commercial office cleaning in Boynton Beach, Florida.
Janitorial Services for Boynton Beach
In addition to commercial office cleaning, we offer a wide range of additional janitorial services for all different types of businesses that need cleaning on an ongoing basis. If you are a decision-maker for an auto dealership, we can satisfy your needs and exceed your expectations. We also have the ability to provide janitorial services for Boynton Beach nursing homes, day care centers, medical offices, and hospitals.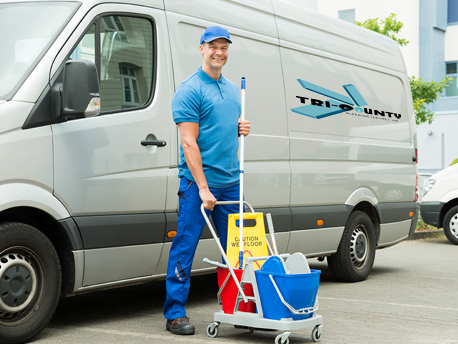 You can rely on us to provide any level of cleaning that you need. We clean lobbies and common areas, restrooms, kitchens and break rooms, and all other parts of your facility. Window cleaning is offered as well, and we can keep your carpets clean and your floors sparkling.
Contact Tri-County Cleaning Services Today!
All of our team members are highly trained, well-equipped professionals that take a lot of pride in the work that they do, and they go through an extensive screening process before they are hired. Plus, we give our clients total freedom of choice. If you need janitorial services or commercial office cleaning once a day, once a week, once a month, or once a year, we can accommodate you. That's right, we do not hold anyone hostage with long-term contracts.
If you would like to speak with one of our Boynton Beach, Florida commercial office cleaning and janitorial service consultants, we can be reached at 954-532-1931. There is also a contact page on this website that you can use to send us a message.
Toll Free : (954) 710-8869
(Serving Miami-Dade, Broward and Palm Beach)
8362 Pines Blvd. #138
Pembroke Pines, FL 33024